Level Up You Property Knowledge - Blog
Brisbane's Trusted Buyers Agency
Want to learn more about Property Navigation?
Watch this short video with testimonials from past clients and get a glimpse into how we buy property for our clients.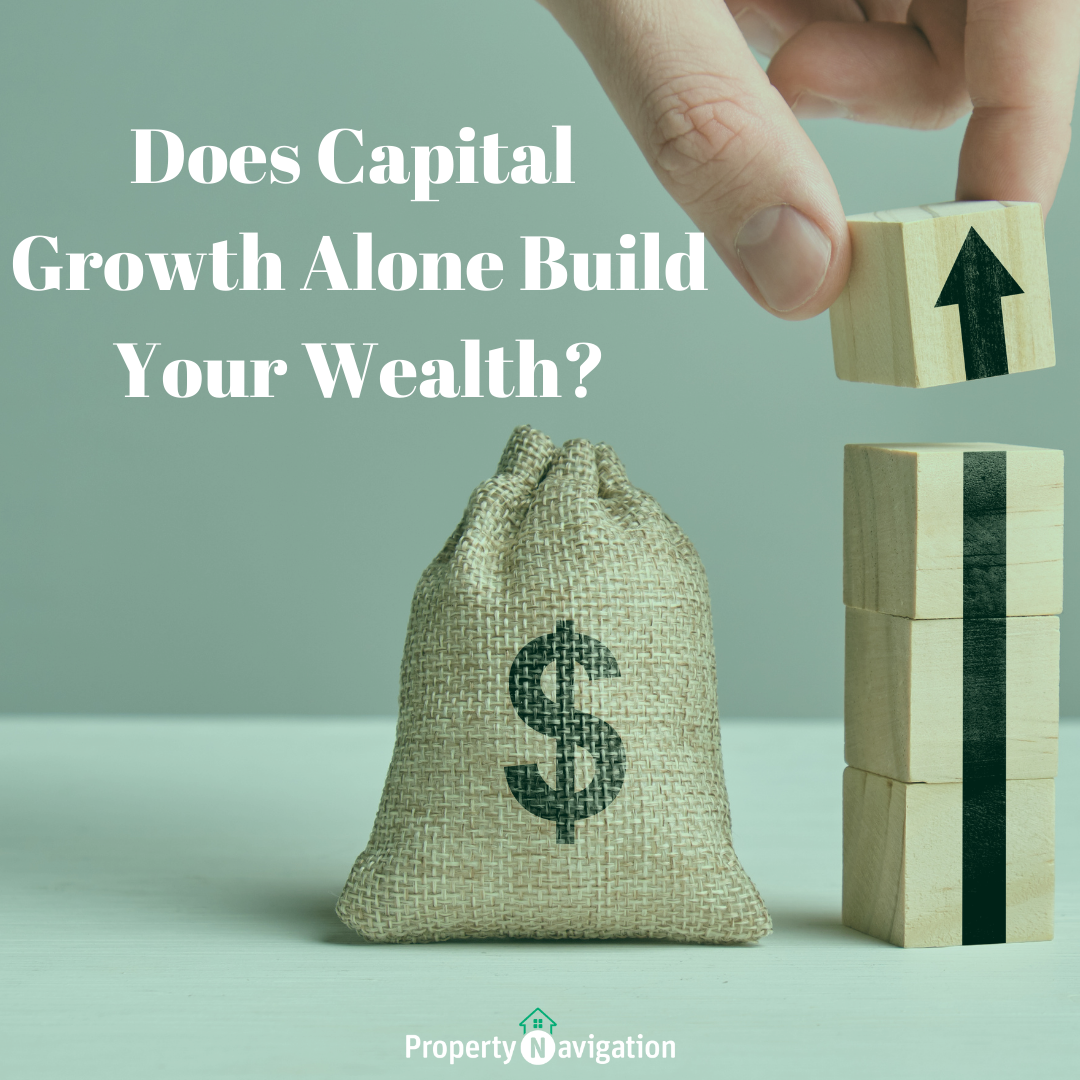 The Truth About Compounding Growth & Capital Growth – Does It Work?
Compounding growth and capital growth are 2 of the most powerful forces for generating wealth. Both are considered the gatekeepers to building wealth and financial freedom through investing in property. Many experts will have you believe that this is all that it takes to build wealth through property.
Future growth builds on past growth, delivering the snowballing result called compounding growth. The capital growth rate directly impacts the compounding effect, determining how big the snowball can become.
Many of the best property investors buy & hold property, capitalising on the market's long-term performance. Price growth is never straight up, it can dip and go sidewards for periods of times, and you must be prepared to go through the ups and downs.
To beat the average, you must position yourself in growth markets with strong long term growth potential.
The fact is that compounding capital growth exponentially increase your equity over time. It offers you a pathway to wealth and financial freedom through recycling equity. As equity increases in your portfolio, you can buy more properties until you reach your financial goal.
Be The Best Investor You Can Be
So, if compounding & capital growth are the 2 most powerful wealth builders, why aren't more investors expanding their portfolios? According to the ATO <10% of investor owns 2 or more investment properties.
The old school way of buying negatively geared assets and praying that they increase in value is quickly becoming obsolete.  Whilst this strategy has its place, it is rarely a good option for novice to intermediate investors.
Imagine buying a highly geared property and have its growth sit flat for 4 years…. Would you be keen to continue investing after pouring 10's thousands into a property that gave you no ROI?
Truth be told, it is extremely hard for compounding capital growth to occur and create wealth without one more key fundamental.
If you want to create a passive income for life, you need cash flow. Here are the reasons why;
You quickly hit a borrowing ceiling; banks won't lend you money unless you can prove that you can service that loan. You can't access equity if you can't prove that you can handle the interest and principal repayment associated with taking it out.
You won't be able to capitalise on the growth potential of your investments if you cannot hold them for the long term. If your property or property portfolio runs at a loss and there is a downturn, it becomes much more likely that you will sell. In turn, owning negatively geared properties also drains your serviceability and makes it harder to borrow and buy more property.
The rate at which property increases in value and the time it takes can dramatically vary from suburb to suburb, city to city and state to state. So there must be adequate cash flow measures to allow an investor to hold property, especially during periods of limited capital growth.
The fact that <10% of investors own 2 or more properties highlights the flawed nature of relying on compound & capital growth alone. Investors who have managed to increase their wealth base have done so by ensuring they continually balance their portfolio.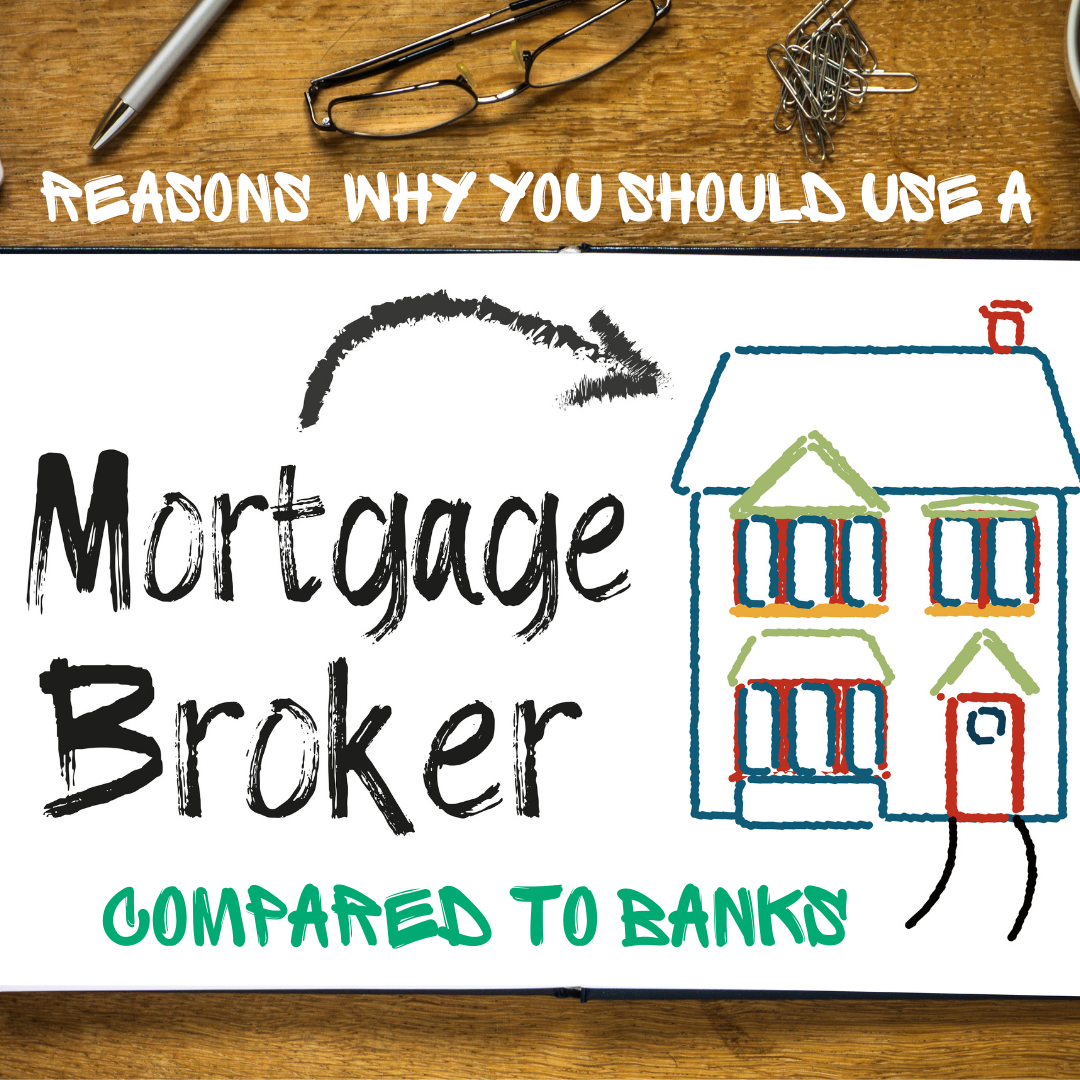 The Reasons To Use A Mortgage Broker Compared To Banks
For home buyers and investors looking to get a home loan, there are 3 main avenues they can take.
Apply with a bank directly – Usually, a bank that the borrower has had previous dealings or they currently bank with.
Shop around themselves
See a mortgage broker.
Applying directly with a Bank
They can only offer you their loan products.
There are flaws in going directly to your bank: limiting your options, rejecting your loan, or their interest rates may not be competitive. Your current bank could offer you a reasonable rate, but there is a high probability that there will be other lenders out there that could beat it.
Borrowers must understand that some banks at different times want to take on more risk, less risk, borrowers over 90% LVR, borrowers under 80% LVR for certain postcodes & dwelling types etc. If you get rejected for a loan or the interest rate is much higher than you expected for XYZ reasons, it could be due to that lender not having the appetite for your business or you may be too risky. However, there may be another lender willing to take on your business.
More specifically, for investors, not all bank lenders are across the best way to structure your loans to continue to build a property portfolio. It becomes a game of finances after 2-3 properties for investors and is the foremost hurdle they need to overcome. If loan structures aren't addressed early on, this can quickly put a hold on any future investment purchases. This is where an investment savvy mortgage broker is crucial.
Shopping around yourself
You are essentially acting as a Mortgage Broker but doing it in the most time-consuming way possible. Not having the programs and understanding of your own financial situation will have you wishing you had never started comparing borrowers. You will probably only compare a few lenders before it becomes too much.
See a Mortgage Broker
Let's start with the most important questions – 'How do they get paid".
Banks may pay mortgage brokers, but they work for the borrower. You are getting a free professional service to help you secure finance.
A mortgage broker gets paid by the lender/bank. They get a standard fee and commission from most lenders. They will also receive a "trail" commission from the lender if that mortgage stays with that lender/bank. Since their fee is standard, there is no overwhelming incentive to place a borrower with a specific bank. They put you with the best-fit lender for your individual circumstance.
The benefit to the banks is that they don't have to pay wages, superannuation or sick/holiday leave.
A mortgage broker will act in a borrower's best interest mainly because they will receive referral business in the future if they do a good job. Additionally, under Australian law, they are obliged to recommend you the best fit loan.
"TOP $ benefits of a mortgage broker".
They can compare 1st, 2nd and 3rd tier lenders
Have access to 100's of loan products from different providers giving you more choice.
They will assess your circumstances and guide you on how to improve your situation if you are unsuccessful in obtaining finance.
They work in your best interests.
Mortgage brokers are a great asset to your team of professionals when looking to enter the property market. At Property Navigation, we have mortgage brokers we work closely with and trust. If you would like their contact details, please email us at info@propertynavigation.com.au
What Is Driving This Property Growth Cycle. Suprise....! Its Not Just Interest Rates!
03/08/21
Only Low-Interest Rates Causing Crazy Real Estate Growth?
Not exactly.
The Current Growth Cycle
A Real Estate Growth Cycle is well underway in Australia. Towards the end of 2020, things were starting to heat up. By February 2021, it was clear we were in a national real estate growth market. Many economists are reporting that low-interest rates are the prime reason for growth.
Interest rates are a contributing factor to this nationwide property surge. Yet, there are many more driving growth reasons, such as low levels of new listing stock and the departure to a more affordable lifestyle. The fundamentals for continued price growth is supported in some areas over others & for investors, this will be the real test.
There is an analogy I like to repeat to my clients and to buyers looking to enter into the current real estate market – "When the tide is in, you cannot see who is swimming naked. But, when the tide retreats..it becomes obvious" (Raunchy – yet effective in its meaning 😊)
Meaning – Many suburbs that have/are increasing in value do not have the historical growth data and overall capacity to continue strong growth after the boom. The fundamentals of property investing ring true no matter what the current market conditions are. This means that you must be extra careful not to speculate and stick to the winning formula of buying quality properties in investment-grade suburbs.
Interest Rates
I don't want to delve deeper into this because frankly no one knows when interest rates could go up. But many of the top residential data providers - The top 4 banks economists and other various property economists believe a rise is still a while away. The Reserve Bank of Australia & The Australian Prudential Regulation Authority (APRA) have said they won't intervene until specific targets are met (I.e. Inflation targets). They believe these targets will be met by 2023/2024.
The economy is still rebuilding, with increases in property prices creating wealth for Australians who own real estate. Interest rates are likely to start rising towards the end of 2022. This is being conservative compared to the RBA, but with the economic rebound we are experiencing, interest rates could rise sooner than expected.
If you current own investment properties or your home now is the time to start preparing for this rise of interest rates back up to the 4-5% mark, with the expectation there will be a gradual rise in rates, not a big jump. Talk to your team of professional advisors such as your mortgage broker, accountant and financial planner.
Reasons For The Upcycle – Not Just Record Low-Interest Rates
Many economists believe that it is the low-interest-rate environment that is driving the price rise. Whilst this is a leading factor, there are other reasons to support the continued upward swing of this cycle.
A quick look at the data from CoreLogic's national home value index shows the fastest rate of growth in March 2021 since 1988. As of June 2021, 4 out of 6 months has seen a rise in almost all capital cities across Australia. Whilst impressive, this cannot last…
So what are the factors that will continue to push growth upwards? Terry Ryder from hotspotting.com.au believes there are 14 reasons, including.
But, what Capital Cities will likely receive continued growth?
Brisbane As A Standout
To be blunt, Brisbane has not done much in the past 10-12years, sitting flat, until now. According to Terry Ryder from hotspotting.com.au, if we look back just 9months ago, there were 28 suburbs identified as rising markets in Brisbane and surrounding local government areas. As of May 2021, there are now 124 suburbs that are considered growing markets.
Here are some reasons Brisbane and SEQ will be a standout over the next 12-24 months.
Brisbane real estate market has been depressed for 10+ years. Plenty of room left for growth and still be considered "affordable" compared to Sydney and Melbourne.
Queensland as a whole has handled Covid-19 better than most other states
Housing affordability
Low vacancy rates and rising rents
Massive interstate migration from our southern counterparts (>30,000ppl in 2020)
It is the Number 1 pick for Investors – Survey from the Property Investment Professionals of Australia
Game changer – 2032 OLYMPIC GAMES = More infrastructure expenditure, job creation & tourism.
Biggest factor – Infrastructure expenditure.
A range of prices starting from $300,000s in the 20-30km ring through to 1Mil + prices in the 1-15km ring.
Infrastructure Highlights – "When all else fails, follow the infrastructure trail"
| | |
| --- | --- |
| Project | Budget |
| Queens Wharf | 3bil |
| Eagle St Pier | 2.1bil |
| Brisbane live | 2.1bil |
| New Brisbane Runway | 1.1bil |
| Coomera Connector | 2bil |
| Cross River Rail | 5.4bi |
| Fortitude Valley Commercial | 2.5bil |
| Albion Exchange | 750mil |
| Toowong Town Centre | 450mil |
| Crestmead Logistics Estate | 1.5bil |
| Olympic Games | ? |
Data obtained from Terry Ryder (hottspotting.com.au)
One of the most significant factors that affect a local government areas growth and ultimately the value of properties within its suburbs is new infrastructure.
Currently, in 2021 in response to the Covid-19 virus, unprecedented state and federal stimulus poured into infrastructure projects. Many of which were shovel-ready programs being given the green light to proceed, and other projects pushed forward, creating a boom in new infrastructure.
More infrastructure brings much needed economic stimulus to local economies by creating jobs for trades, services, and professionals. Southeast Queensland will continue to stay at the height of a real estate growth cycle for at least the next 12-15months. Once Interest rates increase, the market will inevitably pull back. This pullback will not be as severe as many believe it to be, with above-average growth to continue across many investment-grade suburbs across the Greater Brisbane area.
The next 10years looks exceptionally favourable for the SEQ Real Estate Markets, with many property experts deeming it the roaring 20s. With 52.2b already budgeted to be spent over 4years on new infrastructure. More fuel has now been placed on the fire with the 2032 Olympic games to be hosted by Brisbane. This announcement will add another layer of new infrastructure projects across the Sunshine Coast, Gold Coast & Brisbane city. The outcome is further growth in our property markets as the fundamentals for growth stay incredibly strong.
With the SEQ markets set to peak around 2025/2026 (According to the 18.6yr property cycle), a new cycle could be established as the infrastructure spend softens the downturn that usually follows the peak. Continuing the growth cycle into the first half of the next cycle.
But, at the end of the day. No-one truly knows what lies ahead as there are just too many variables. It's all about making the most educated guess using the best data.
One things is for sure- It's a good time to own & buy property in Queensland, no doubt about that.
Want to know how we can help you navigate this current market? Book in a discovery call through our website at www.propertynavigation.com.au.