Buy a high-performing property that stacks up.
Don't work harder, invest smarter!
As an investor, your primary goal is to leverage your money into an asset – like property – to get your money working harder. When it comes to property you do that by buying the right property, in the right location for the right price to achieve a greater return on your investment. It sounds simple, right? And it can be - when you're buying as an 'informed' investor.
But, here's the kicker – many investors aren't buying informed. While property can be a solid investment strategy, not every property or location is equal.
When you purchase property that isn't 'investment-grade' you miss full capital growth and cash flow potential – and that can impact how quickly you buy your next investment.
How can a buyer's agent help an investor?
So, why wouldn't you go to a buyer's agent when buying property?
Here at Property Navigation, we constantly monitor the market to find investment-grade properties with the best growth opportunities - and work with investors to avoid costly mistakes. Using a buyer's agent is an investment in itself, and you will commonly see the return right away in the initial purchase price, and then again throughout the longer-term performance of the property purchased.
It doesn't matter whether you are buying your first or tenth investment property; it pays to have an experienced, local property expert in your corner. Every day we research, source, evaluate, and negotiate properties - and when we're not doing it for you, we're doing it for us. This day-in-day-out experience comes with knowledge, opportunities, and relationships you can't leverage on your own.
With Property Navigation, you get:

A property specialist to source and evaluate properties

Extensive knowledge of the current market

Detailed research on key growth suburbs narrowed down from 300+ SEQ suburbs.

Access to well-established relationships with sales agents

Greater negotiating power

Support right up until settlement and access to our hand-picked team of property professionals

Extensive due diligence on prequalified shortlisted properties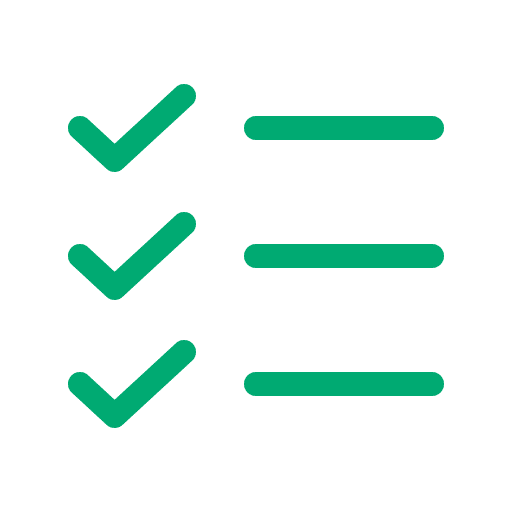 Proven track record of purchasing high performing properties

Less competition with access to more stock including off-market properties
What other happy customers say.
"I engaged Property Navigation to help with purchasing an investment property. Boyd was extremely knowledgeable and made me feel at ease from the start. We ended up with a great property with a relatively "huge" land component and a 4.5%+ rental yield – the property was tenanted quickly at the suburb's top dollar!"
PROPERTY INVESTING ECOSYSTEM
Grow your investment portfolio – faster.
We want to see our clients excel past the average 1-2 properties held by 70% of investors. This is why we developed our own framework called the 'Property Investing Ecosystem'. It's how we assist experienced investors in buying quality properties to increase the value of their established portfolio, and how new investors can purchase a foundational property that can be leveraged to build a high performing portfolio.
Property Investing Ecosystem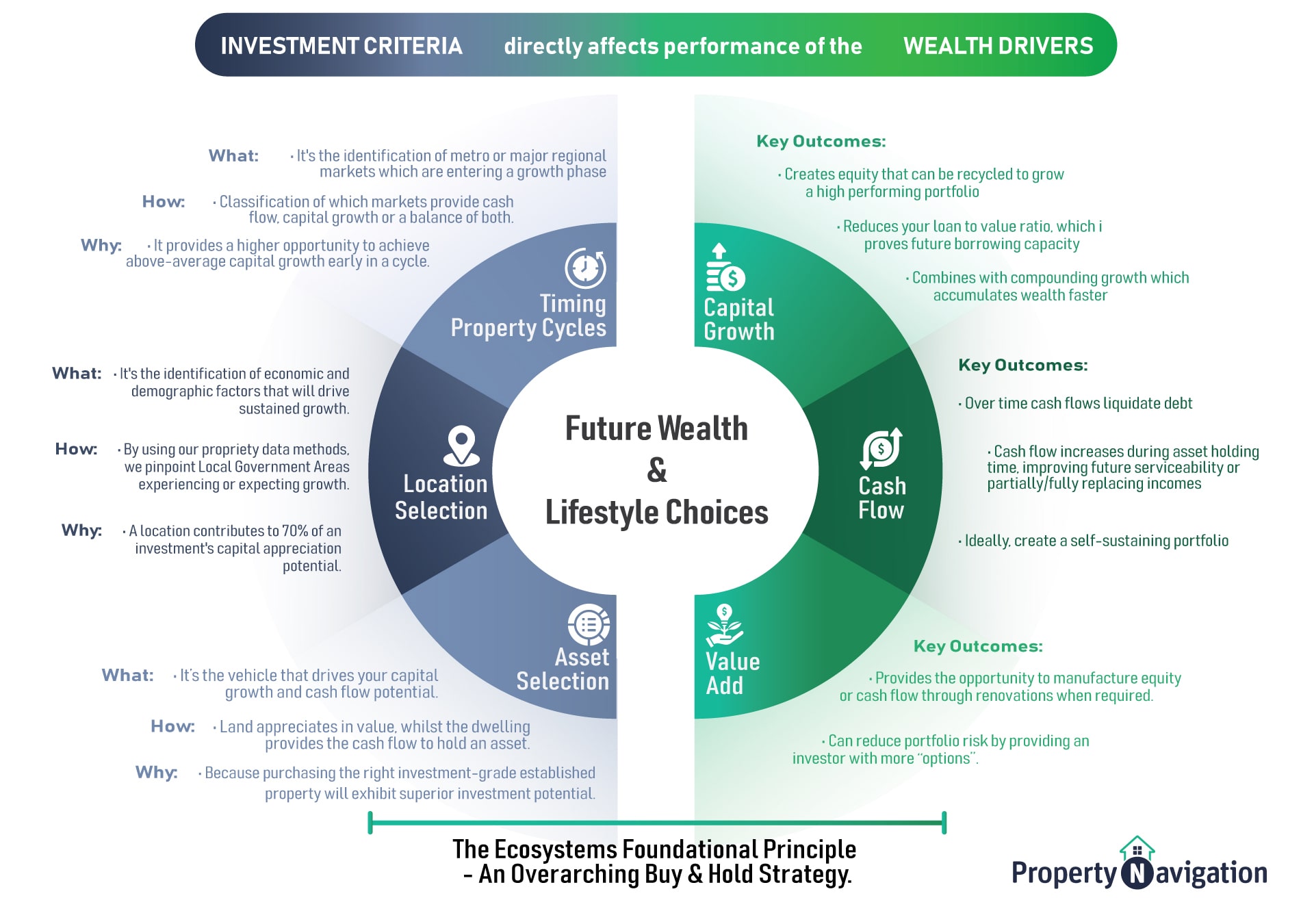 Find out more about our Property Investing Ecosystem and the Investment Criteria and Wealth Drivers that influence our property buying process.
Ready to build a property portfolio that sets you up for life?
Find out just how valuable a buyer's agent can be by booking a free 20-minute Discovery Call. Want to know the key areas you should be looking at or how to gauge property prices effectively? The Discovery Call is your chance to ask these questions and more, with nothing off-limits.