We represent everyday Australian home buyers & investors.
Giving buyers the opportunity to get into the Brisbane market sooner, with confidence.
The Brisbane Buyers Agent -
Home Buyers & Investors Trust.
It doesn't matter if you are a low, moderate or high-income earner, an experienced or novice investor. We are here to help people just like you build wealth and achieve financial freedom and security.
Home Buyers can rely on Property Navigation to find you the perfect home. We have access to ALL available stock, including pre, post, and off-market listings.
Our industry connections, research and negotiation skills enable us to secure property at the best price.
We ONLY work with a small number of buyers each month. We specialise in purchasing property within the Brisbane and Redland Council areas to deliver a premium personalised service.
Reach financial freedom
and security sooner.
It doesn't matter if you are a low, moderate or high-income earner, single, couple or family, an experienced or novice investor. We are here to help people just like you build wealth and reach financial freedom and security.
Your guide to finding the right property.
Property Navigation gives every day Australian home buyers & investors the most reliable and practical guidance when purchasing real estate to find the right price and the right property. 
WE HELP INVESTORS AND HOME BUYERS
Build wealth through property.
The Australian residential housing market is one of the wealthiest markets in the world making up a large portion of our nation's wealth. We help investors & buyers to understand that they can take some of this wealth for themselves, sooner, with minimal risk. For investors, property offers an opportunity to build wealth through passive income streams and capital growth, whilst creating accommodation for many Australians who currently rent.
First home & home buyers, use our service to find a home that aligns with their brief. Growth in the family home is important, at Property Navigation we take this into consideration. Future equity uplift is important for modern families, as their home is often their biggest asset.
We carefully construct individualised property briefs by understanding our clientele's goals. Developing strategies that fit the property to our clients brief and budget. A buyer's agency such as Property Navigation helps Australians, like yourself, build this future wealth through property. We educate and show you how property can be a low risk/high return investment over the long-term.
What Property Navigation does best
What you can expect from our service?
We match the right strategy to the right person.
Armed with your goals and our collaborated strategy, we use all the tools at our disposal to seek out the right property that fits your brief. 
We give 100% of our attention.
Property Navigation purposefully takes on a small number of clients, giving you peace of mind that you will always deal directly with Boyd. 
Uncover off-market opportunities
We do a wider search for the perfect property on your behalf. Our team can find properties that aren't yet listed online or arrange a private viewing before the public sees a property, we maintain strong relationships with agents to avoid open homes, so our clientele get priority. 
Stronger footing in the market.
With housing prices continually climbing, cost of living rising, it seems you are losing a fighting battle. With Property Navigation, it is easier to get your foot up onto the property ladder, as we look at macro and microeconomics to the find the right house, in the right location. 
Sensible & safe investments.
Unsure if you have enough savings and/ or equity?  We assist all our buyers to create a realistic plan with set criteria from the outset. Having a solid plan helps you to feel confident in your purchase; that it meets your specific requirements and deliver peace of mind that your investment will deliver long term gains.
WITH and WITHOUT Property Navigation
Consultation
Contact us by phone, email or complete the enquiry form and we will organise a consultation time. There we will have a "no expectations" initial strategy session so we can get to know what you are looking for and you can get to know us.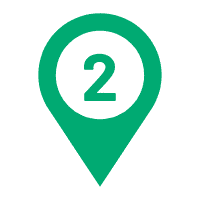 Strategy Sessions
From the consultation we will discuss further what we can do for you based off of what you are after. For first time investors or recurring investors, we can help you better understand the market, discuss your portfolio and your property goals. We will show you HOW we purchase investment-grade properties.
First home & home buyers will be able to provide us with a brief. Forming the foundation of a collaborated plan to purchase the best home, within your budget in a location that will serve your family well into the future.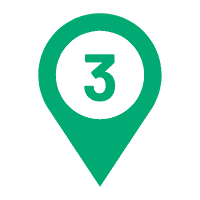 Property Shortlist & Inspections
We will present you with a range of properties, inspecting these properties on your behalf, providing you with detailed reports & educating you on the suburb we are buying your investment or home in. 
Properties are only short-listed if they have been identified to meet your brief. Our number one priority is to bring you properties that meet your expectations.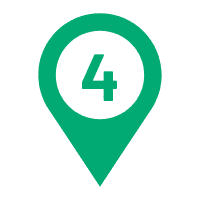 Negotiation & Sale
When you have settled on a property our buyer's agents will negotiate on your behalf so you can get the best prices possible. We want you to get the best property to maximise your investment or to love living in, so we work hard to get it.  
Whether you buy a $450k or a $1.2mill property, we get paid a flat fee.
Property Navigation works on a transparent flat fee. So, no matter the price of the property we will be paid the same amount. This means we work hard to get you a brief aligned property at the best price possible as we have no interest otherwise. Our main focus is to offer a seamless buying experience for our clientele.
Time-poor professionals
Need guidance on where to begin
Buyer procrastination
Investors
First Home Buyers & Home Buyers
New to Brisbane or are unfamiliar with the market
Burnt by a previous investing experience
Buyers Fatigue - You just keep missing out
Unsure where to start
Don't have a long-term plan
Property Navigation believes in borderless investing to seek out the best opportunities throughout Australia to grow and diversify property portfolios. Currently we have seen that SEQ and especially the sub-markets that make up the GMAB (Greater metropolitan area of Brisbane) offer the best value. The affordability issue is rampart right across Australia, especially in our 2 major capital cities, Sydney and Melbourne. We will be entering these markets again at some point, but with the data we have, the needle is pointing N towards Brisbane and its surrounding markets. Since this is our backyard you have confidence that we know these markets, agents and types of properties in detail.